November 23, 2020
The next single is titled "Wildfyre". Samples can be heard on Instagram. The artwork for it has been painted by Ewelina Mylonaki (Instagram: greekiconographer). I had a very specific idea for the artwork and she was very kind to paint it for me and send it to me from Greece. I have scanned the painting and I am now finishing the last details regarding the release of the single.
– Eric
August 10, 2020
My best friend Thomas and his wife Camilla recently lost their son to cancer. All earnings from download sales on Bandcamp of all Foghorn Lonesome music will go directly to a fund they set up in his name to help raise funds for cancer research. Their Instagram is "tillsammansforlinus". This starts today, August 10 to September 10. In addition to this Thomas will match the amount in earnings with his own donation, doubling it. At the moment the next single is currently being mixed.
– Eric
July 11, 2020
New single "Strawberry Moon" is out now. At the time of this post it is available on most streaming services and will soon be on others as well. It's a bit different from anything I've done before. Some might not call it a "song" in the traditional sense. It's perhaps best listened to through a good pair of headphones. I mentioned in a previous (now deleted) post that I had originally intended the next single to feature two tracks. This and another one. But I decided to release them separately. Strawberry Moon would have been the second track on the single. The other track is currently being mixed. At the moment the live aspect of Foghorn Lonesome is on hold. In late 2018 live band members Tomas and Jessica moved to another city making it difficult to continue. So I focused on the single "Hopeless in Stockholm" which was released in February 2019. I have tried putting together a new live band but we'll see what the future brings. For now Foghorn Lonesome is just me writing and releasing music occasionally… as it's always been.
– Eric
(Click artwork for original large version. May take a few seconds to fully load.)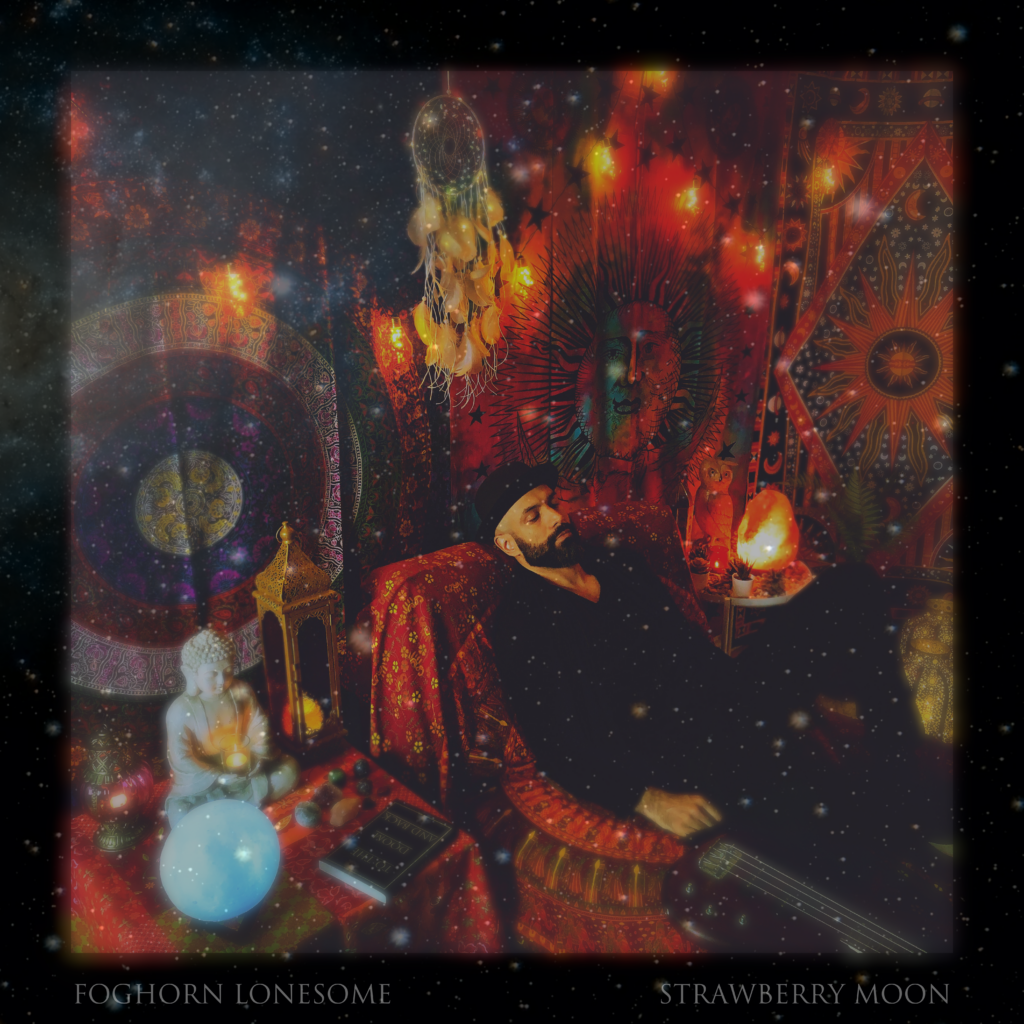 November 8, 2019
A new single is currently being worked on.
August 12, 2019
New interview here.
July 9, 2019
A new merch store is now open at Zazzle.
February 24, 2019:
New single "Hopeless in Stockholm" is now available on all major streaming services.